AMR PRODUCTIONS specializes in small-run duplication orders from 25 to 500 quantities. Our expert reputation in the Audio CD duplication business has provided us the opportunity to establish an excellent customer history with small bands and individual artists looking to fulfill smaller orders.
Additional duplication and manufacturing services include: CD / CD-ROM, Mini CD & Business Card CDís. Please note that all CD duplication is reproduced on premium grade CD-R media. A Standard CD used for audio playback will hold approx 74 minutes. CD-ROM and Mini CDís capacity will vary depending upon application.
Applications include: Musicians, Entertainers, Independent Artists, Bands and more.

Duplication reproduced on Premium Grade CD-R Media Discs.
Orders include: Set up & duplication, CD discs, CD envelopes or spindle.
Prices do not include printing or cases.

Small-Run CD-Duplication Price List
1 - 49 ....... $3.00ea.
50 - 99 ....... $1.75ea.
100 - 299 ..... $1.25ea.
300 - 500 ..... $1.00ea.



Blank CD-R Media ........ $1.00ea
Slim & Clamshell CD Cases ....... $.50ea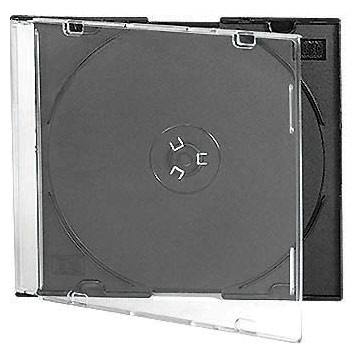 Other packaging options include: Standard CD cases, Tray (back-side) insert printing & Cellophane wrap

Pre-Mastering, Digital Audio Cleaning, Editing & special Graphic Design Services: $85.00 per hour (1 hour minimum)


Technobabble:
A compact disc [sometimes spelled disk] (CD) is a small, portable, round medium made of molded polymer for electronically recording, storing, and playing back audio, video, text, and other information in digital form. Tape cartridges and CDs generally replaced the phonograph record for playing back music. At home, CDs have tended to replace the tape cartridge and are now widely used in cars and portable playback devices.
Initially, CDs were read-only, but newer technology allows users to record as well. Because of their size and applicability, CDs will probably continue to be a popular physical medium for audio recording and playback.
At AMR Productions, we produce CD-R's and CD-RW's that are standardized and will work in most of today's standard CD players. Although older CD players cannot read some CD-R and CD-RW media. Because of this problem, we always suggest you sample one of our CD's prior to final duplication.

CD Storage
A CD-R and/or CD-RW (re-write able disc) will hold approximately 74 minutes of music. Although some can hold up to 80 minutes (700 MB) and, according to some reports, can be rewritten as many as 1000 times.

Data Encoding and Reading
The Compact Disc has data encoded in a spiral track beginning at the center and ending at the outermost edge of the disc. The spiral track holds approximately 700 MB of data. That's about 5.5 billion bits. The distance between two rows of pits, measured from the center of one track to the center of the next track is referred to as track pitch. The track pitch can range from 1.5 to 1.7 microns, but in most cases is 1.6 microns.
©2013 AMR Productions